11th GW Ethics in Publishing Conference
Monday, October 18 & Wednesday, October 27, 2021
The theme of this year's conference is Equitable Publishing.
Topics include equity, inclusion and identities in the workplace; diversifying internships and hiring; ethics and artificial intelligence; advancing accessibility and inclusion for people with disabilities; and career development and equitable pay in publishing.
DATES & TIMES:
The conference will be held live online on two separate days:
Monday, October 18th from 12:00 pm - 6:00 pm ET Wednesday, October 27th from 12:00 pm - 6:00 pm ET Registration for this virtual conference is FREE. (You only need to register once to attend both days).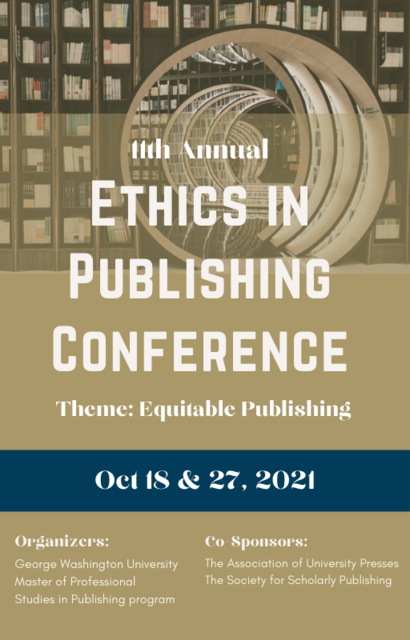 About the Conference
This text has 0 annotations

This text has 0 highlights

This text has 0 annotations

This text has 0 highlights

This text has 0 annotations

This text has 0 highlights
Uncategorized
This text has 0 annotations

This text has 0 highlights

This text has 0 annotations

This text has 0 highlights